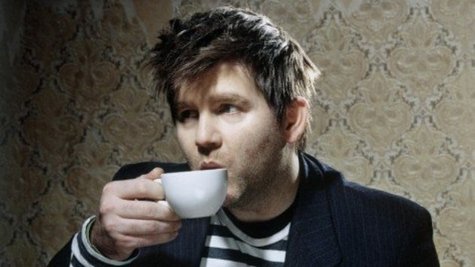 If you've been itching to hear how James Murphy remixed David Bowie 's "Love Is Lost" for the rock veteran's expanded three-disc reissue of The Next Day , you're in luck. A stream of Murphy's 10-minute masterpiece has just been unveiled at Consequence of Sound .
Titled "Love Is Lost (Hello Steve Reich Mix by James Murphy for the DFA)," the former LCD Soundsystem frontman says the remix was inspired by American composer Steve Reich , who used tape loops to create phasing patterns in his music.
"I was obsessed with Steve Reich's clapping music, so I opened [the remix] with a phasing clapping piece," he tells Consequence of Sound. Murphy adds he enlisted his friend, percussionist-artist Hisham Bharoocha , to help with the track. "I literally just wanted an opportunity to hang out with [Bharoocha]…so I had him come over and we just made this little clapping, phasing clapping piece, that began the track. It was originally going to be the whole remix, just clapping."
You'll be able to own Murphy's remix when Bowie's reissue, The Next Day Extra, arrives in stores on November 5.
Copyright 2013 ABC News Radio