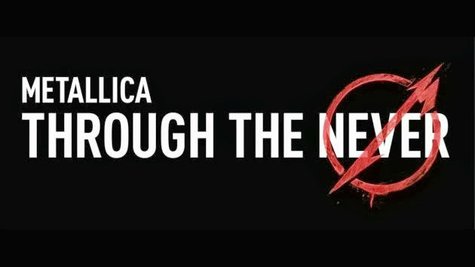 Metallica Through the Never hasn't yet made enough money to recoup its production costs, but Metallica isn't worried. According to Box Office Mojo , the flick cost $18 million to make, but has only grossed a little over $2.7 million so far. Frontman James Hetfield says the guys made the film because they're artists, not because they're looking to make money off the project.
"I didn't really have any huge expectations," he tells The Oakland Press . "I'm just excited to have the baby out of the womb and walking around now, finally, [after] two years at least with the process as it was -- and having the idea for decades."
Hetfield adds the next big thing for Metallica is to begin recording their follow-up to 2008's Death Magnetic . "We have sifted through a lot of the stuff and pulled the cream of the crop -- it's just sitting there waiting for us to take it to the next level. I know we do need to decompress after this, get this film thing out of our systems. So the next record will hopefully start sometime in the spring."
Copyright 2013 ABC News Radio