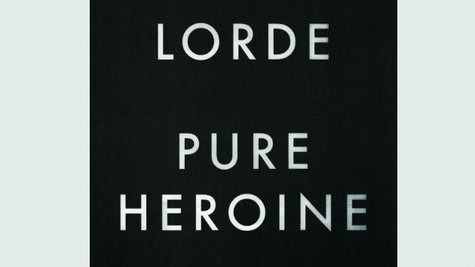 As expected, debut albums from Lorde and HAIM scored top-10 positions on the Billboard 200 albums chart this week.
Lorde's debut album, Pure Heroine , secured the #3 spot on the tally, racking up 129,000 copies, according to Nielsen SoundScan. The successful sales week makes the singer the fourth woman to get a debut album in the chart's top-10 this year, following Ariana Grande 's Yours Truly , K. Michelle 's "Rebellious Soul," and Kacey Musgraves ' Same Trailer Different Park . While Pure Heroine couldn't beat out Justin Timberlake 's new album for the #1 slot on the Billboard 200, the release was able to snag the top spot on the publication's Alternative Albums chart.
Sales of Pure Heroine may increase in the coming weeks following the news, reported by Billboard , that "Royals" is featured in a new global commercial for Samsung. The ad promotes Samsung's Note 3, and features a group of kids singing the tune in the streets of Barcelona. In the ad, the kids dodge construction equipment as a building is torn down, on the word of what appears to be an evil real estate developer giving instructions on his Samsung Note. But then, the building is replaced by a green soccer field, where the smiling developer invites the kids to come play.
HAIM's debut album, Days Are Gone , clocked in at #6 on the Billboard 200. The release moved 26,000 copies its first week out, with about 85% of the sales coming from digital downloads. In addition to getting a place in the top 10 on the Billboard 200, Days Are Gone took the #2 position behind Lorde's Pure Heroine on the Alternative Albums chart.
Copyright 2013 ABC News Radio