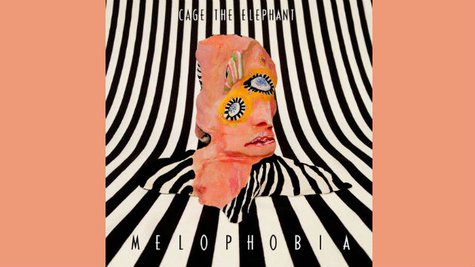 Cage the Elephant fans may notice that the band's recently released third studio album, Melophobia , sounds a bit different from their previous records. Frontman Matt Shultz says the guys always try to break new ground sonically, mostly because they aren't fans of following a formula when putting together their records.
"I think we have musical [attention deficit disorder] and I think we're also like hyper-sensitive to repeating ourselves," he tells ABC News Radio. "If somethings sounds remotely similar we start to run in a different direction, so it's probably why some of our songs have bridges that seem out of left field."
Shultz adds he felt the record's first single, "Come a Little Closer," was a proper introduction to Melophobia because it showcases the variety of musical styles the group explores on the release. "We felt like it was the best representation of the record as a whole," he explains. "I don't necessarily know if it was like the most immediate song, but it definitely felt like it had almost all of the qualities from all the different songs in that one song, so it kinda made sense."
While Cage the Elephant has scheduled a few dates to promote the release over the next few months, the band is currently plotting an extensive North American trek which will be revealed in the coming weeks.
Copyright 2013 ABC News Radio