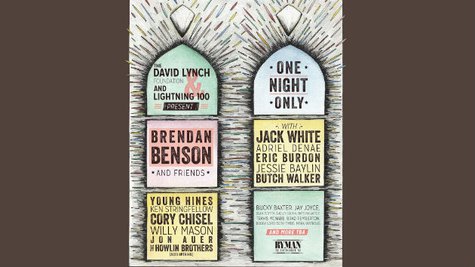 Two members of The Raconteurs will be reuniting at a benefit concert at the Ryman Auditorium in Nashville, TN, on December 18.
Dubbed " Brendan Benson and Friends," the event will feature the Raconteurs singer performing with his co-frontman Jack White , as well as a number of other rockers including Butch Walker , longtime R.E.M. collaborator Ken Stringfellow and founding Animals singer Eric Burdon . Benson also is expected to play tracks from his upcoming sixth studio album, You Were Right , which will arrive in stores sometime in November.
Proceeds from the concert, which is being presented by the David Lynch Foundation, will benefit veterans and children around Nashville. Tickets for the show will go on sale on Friday via Ticketmaster.
Copyright 2013 ABC News Radio