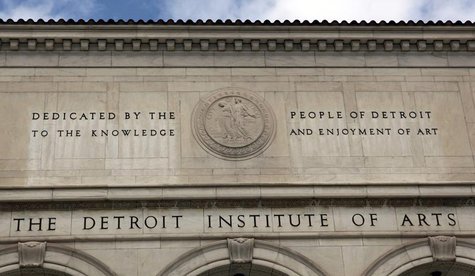 DETROIT (WKZO) -- A group of creditors is asking U.S. Bankruptcy Judge Steven Rhodes for an independent evaluation of the art collection at the Detroit Institute of Arts.
In a motion filed Tuesday, the creditors, including the city's largest employee union, bond insurers and European banks, asked Rhodes to appoint a committee to oversee the evaluation of the collection, which may be worth billions of dollars. The filing shows the group is concerned that auction house Christie's, hired by the city to evaluate the art, may give an assessment well below true market value.
DIA officials say they will go to court to protect the collection.