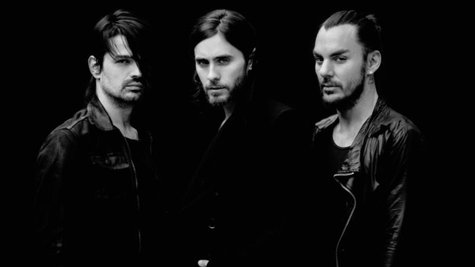 30 Seconds to Mars has revealed a release date for their documentary, Artifact , which won the People's Choice Award at the Toronto International Film Festival last year. The flick will be available on iTunes starting December 3.
The film tells the story of 30 Seconds to Mars' legal battle with record label EMI, which slapped the group with a $30 million lawsuit when it tried to leave the label in 2007. The lawsuit was eventually dropped and the band wound up releasing its 2009 album , This Is War , through the label.
To celebrate Artifact 's release, 30 Seconds to Mars will screen the film in select theaters around the globe on different dates. The only U.S. showings of the documentary will take place in New York, NY, on December 3 and in Hollywood, CA, on January 9. Visit AdventuresInWonderland.com to see the full list of dates and cities.
Copyright 2013 ABC News Radio