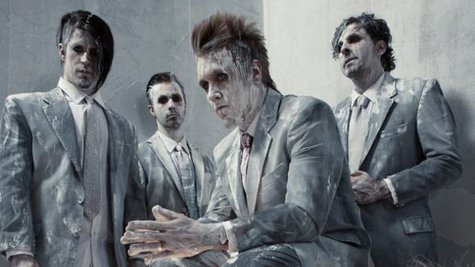 Papa Roach recently teamed up with the Make-a-Wish Foundation to support Mark Guerra , a fan of the band who was diagnosed with a brain tumor, and make his rock star wish come true: to have Papa Roach record an EP with his band, Breaking Boundaryz .
Papa Roach fulfilled Guerra's wish, recording four songs with Breaking Boundaryz and Fuse was there to document it. The music network is planning on airing a special about Guerra's experience, Mark's Wish Story , on Tuesday.
A two-minute preview of the upcoming special can be seen on YouTube, which features Papa Roach hanging with Guerra at one of their concerts in New Jersey and laying down tracks in the studio.
"Doing this thing with Make-a-Wish, it's awesome, you know, to be able to give back to the positive flow of life," says Shaddix in the clip. "It's humbling you know and it put a lot of things in perspective…just the simple things that we take for granted."
Copyright 2013 ABC News Radio