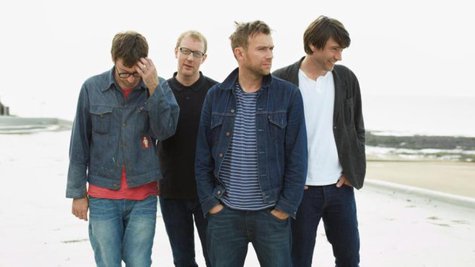 Blur has announced they won't be performing at Australia's upcoming Big Day Out festival, which takes place in major cities across the country January 19-February 2, 2014.
The group recently delivered the bad news via their Facebook page , noting they decided to drop out of their headlining slot due to issues the band was having with the event's organizers. "Devastated to report that Blur won't be performing at BDO in 2014," writes the band. "Only eight weeks to go, the band feels that with the constantly shifting goalposts and challenging conditions of the organizers, they can't let it drag on any longer and want to make this announcement, to be clear to Blur fans that they won't be there. We've done our very best to work with the organizers and considered every option to make it happen, but they've let us down and let everyone else down too."
A replacement for Blur has yet to be announced. Other bands set to rock the main stage at the event include Pearl Jam , Arcade Fire , The Lumineers , Tame Impala , Grouplove , Portugal. The Man , Mudhoney , The 1975 , and more. To view the full lineup and get your tickets to the event, visit BigDayOut.com .
Copyright 2013 ABC News Radio