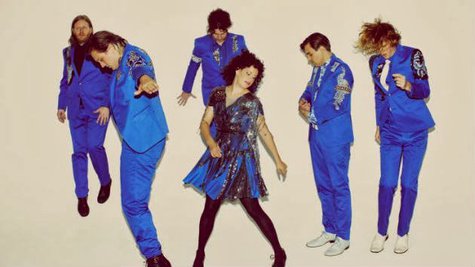 If you were fuming that Arcade Fire was asking fans to "wear formal attire or costume" to their upcoming concerts in 2014, here's some good news: it was just a suggestion.
In response to the media coverage and fans' angry posts about the dress code policy, Arcade Fire posted a note on their Facebook page to let everyone know they're free to show up to their concerts wearing whatever they want.
"To everyone really upset about us asking people to dress up at our shows…please relax," writes the band in a joint statement . "It's super not mandatory. It just makes for a more fun carnival when we are all in it together. So far these have been the best shows we have ever played. See you soon."
The North American leg of Arcade Fire's Reflektor Tour will kick off March 6 at the KFC Yum Center! in Louisville, KY. Visit ArcadeFire.com to view the full itinerary.
Copyright 2013 ABC News Radio