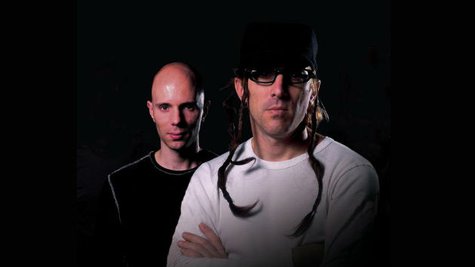 From our partners at Consequence of Sound .
On November 26, A Perfect Circle returns with their career-spanning box set, A Perfect Circle: Featuring Stone and Echo. The limited-edition collection includes the band's three-album discography anchored by Stone and Echo , a new full-length live album and DVD of their exceptional performance at Colorado's famed Red Rocks Amphitheater on August 11, 2011.
Spanning 20 tracks, it captures A Perfect Circle's dynamic and commanding live energy and sees them pummeling through over two hours of music, from fan favorites "The Outsider," "Weak & Powerless" and "Noose" to their first new song in ten years, "By and Down." While most must wait one more week to hear the thrilling live set, Maynard James Keenan & Co. have given Consequence of Sound an early preview .
Pre-orders for the album are ongoing. The band also recently released Three Sixty , a 13-track (or, 19-track deluxe) greatest hits collection. It features the band's first track in ten years, "By and Down."
Stone and Echo track list:
"Annihilation"
"Imagine"
"Weak & Powerless"
"Hollow"
"Rose"
"Blue"
"What's Goin' On"
"People Are People"
"Outsider"
"(What's So Funny 'Bout) Peace, Love & Understanding"
"When the Levee Breaks"
"Noose"
"3 Libras"
"The Package"
"Gimme, Gimme, Gimme"
"Orestes"
"Passive"
"Counting Bodies Like Sheep to the Rhythm of the War Drums"
"The Fiddle & the Drum"
"By and Down"
Copyright 2013 ABC News Radio