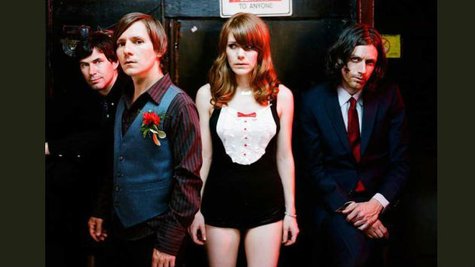 Rilo Kiley may have called it quits in 2011, but that's not stopping the band from promoting their music. The group has just unveiled a new video for "Emotional," a cut from their B-sides and rarities compilation, Rkives , which was released earlier this year.
The four-minute clip, which you can see at RollingStone.com , features black-and-white montages of people in the 1950s spending time at amusement parks, while expressing every possible emotion.
"The video makes me think of the way [late comedian] Bill Hicks would often end his act by saying 'The world is like a ride at an amusement park,'" the video's director Austin Nagler tells Rolling Stone . "When I originally cut the video, I put footage of Hicks performing that quote with half of it before the video and the other half after."
Copyright 2013 ABC News Radio