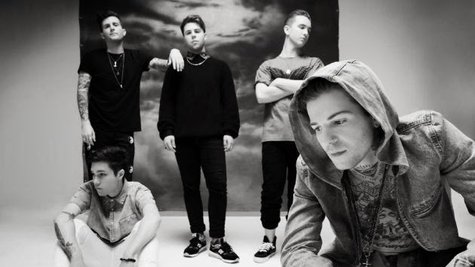 The Neighbourhood will be the next band to take part in the CBS Interactive webcast series Live on Letterman . The band revealed the good news via its Facebook page , noting the show will be shot in black-and-white and will stream live on Tuesday, November 19.
During their set at the Ed Sullivan Theater in New York City, the group is expected to play some tunes from its debut album, I Love You. , which was released earlier this year. Following the live event, the concert will be available for viewing on demand at the Live on Letterman website. Artists who previously have performed on the Live on Letterman series include Kings of Leon , Queens of the Stone Age , Soundgarden , My Morning Jacket and Coldplay .
The Neighbourhood will also be the musical guest on The Late Show with David Letterman that same night on CBS at 11:35 p.m. ET/10:35 p.m. CT.
Copyright 2013 ABC News Radio