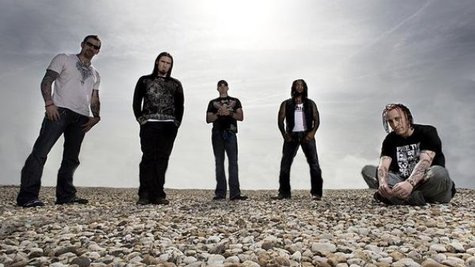 Sevendust has announced they'll be dropping out of their current tour with Asking Alexandria at the end of the week. The group delivered the bad news via the band's Facebook page , noting they needed to bow out of the last few days of the trek so the band could attend to a pressing matter.
"Due to a personal family matter Sevendust will be leaving the current tour with Asking Alexandria several dates earlier than anticipated," writes the band in a joint statement. "The band is heading home after the performance in Memphis, TN on November 15th."
Sevendust will be skipping out on a total of four dates: November 17 at the Brady Theater in Tulsa, OK; November 19 at the Mesa Theater in Grand Junction, CO; November 21 at the Rainbow Ballroom in Fresno, CA; and November 22 at Soma in San Diego, CA.
Copyright 2013 ABC News Radio