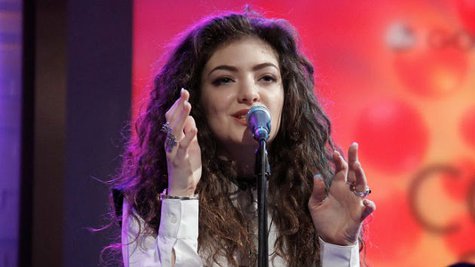 Looks like Lorde may be driving a Cadillac in real life pretty soon: Billboard reports that she's signed a publishing deal worth $2.5 million.
The deal is with SONGS Music Publishing, which confirmed it in a statement saying, "When all is said and done, [Lorde] will go down as one of the greatest lyricists of all time." It's Billboard, however, that's put a price tag of $2.5 million on the deal, citing sources familiar with the negotiations.
The deal gives SONGS Music Publishing the rights to administer the songs on Lorde's debut, Pure Heroine , as well as those on her EP The Love Club, and future recordings. Billboard reports that the singer was the subject of a months-long bidding war, and that the deal was signed on November 7, her 17th birthday.
Copyright 2013 ABC News Radio