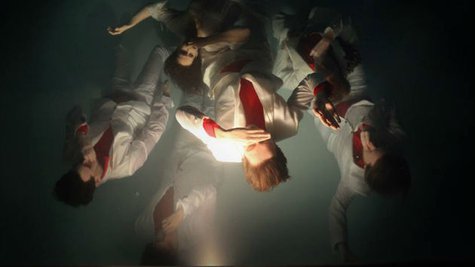 Arcade Fire will be taking the stage at the first-ever YouTube Awards on Sunday, and director Spike Jonze has revealed that a song from their performance will be recorded to become the band's next music video.
"I'm doing an Arcade Fire [video] for a song called 'Afterlife'," he tells NME . "I'm loving the album and that song." Jonze adds that a number of music videos will be shot during the course of the upcoming event, and he's a bit nervous about how it will all come together. "When you do a regular music video you have control but here there's a large room for error and things we can't control so we're trying to embrace it," he explains. "That is what a YouTube video is. The best YouTube videos are totally creative but totally spontaneous."
The YouTube Music Awards will stream live around the globe beginning at 6 p.m. ET on YouTube. In addition to a headlining set by Arcade Fire, the event will feature performances by rapper Eminem and pop star Lady Gaga .
Copyright 2013 ABC News Radio