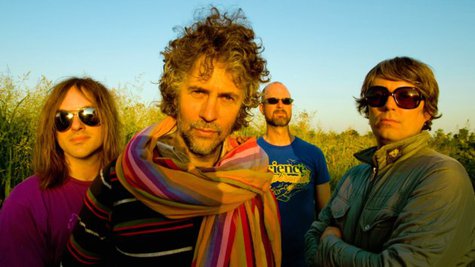 The Flaming Lips want to pay you to create a new t-shirt for the band. The group has partnered with Threadless.com to launch a new contest which is offering an aspiring artist the chance to win some cash to design a unique t-shirt for The Lips.
To participate in the contest, you'll need to submit your design at Threadless.com/TheFlamingLips before June 3. The grand prize winner will receive $5,000, a $500 Threadless gift certificate, a pair of tickets to an upcoming North American Flaming Lips show, a Zaireeka 4-LP vinyl box set, a signed CD copy of The Terror and a double-LP vinyl copy of The Terror .
While the winning design won't be announced until June 10, you can pre-order the winning t-shirt now. From now until June 30, $10 from the sale of each t-shirt will go to the American Red Cross to benefit those affected by the deadly tornadoes that ripped through Moore, Oklahoma on May 20.
Copyright 2013 ABC News Radio