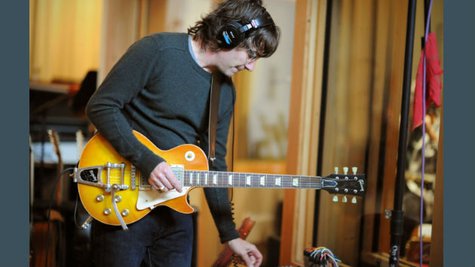 For the last few weeks, Stone Gossard has been previewing tracks from his upcoming second solo album, Moonlander . The Pearl Jam guitarist's latest offering is "King of the Junkies," which Gossard says was inspired by Adolf Hitler 's alleged drug habits.
"'King of the Junkies' was inspired by a documentary that I saw that claimed Hitler was using intravenous methamphetamines throughout this dictatorship," says the guitarist in a statement posted on Pearl Jam's website. "I figure this makes him the worst junkie of all time. The story I created imagines him in his last weeks."
Moonlander is set to arrive in stores on June 26. You can stream "King of the Junkies," along with a number of other tracks from the upcoming release, at PearlJam.com/Moonlander .
Copyright 2013 ABC News Radio