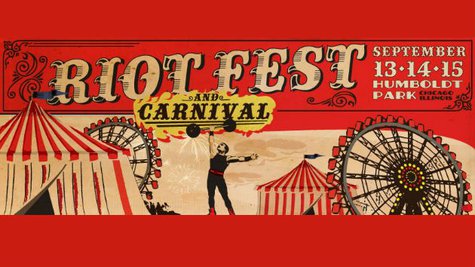 Riot Fest producers have scored some of the biggest names in rock to perform at their event, which is scheduled to take place September 13-15 at Humboldt Park in Chicago, IL. Headlining the festival will be Fall Out Boy , Blink-182 and a third artist to be announced soon.
Among the other acts set to perform at the three-day Riot Fest are Motörhead , Rancid , Dinosaur Jr. , Bob Mould , Against Me! , Sublime with Rome , Violent Femmes , Taking Back Sunday and Brand New .
Tickets are available now, with three-day passes starting at $99. To see the complete artist roster and purchase tickets, head over to RiotFest.org .
Copyright 2013 ABC News Radio