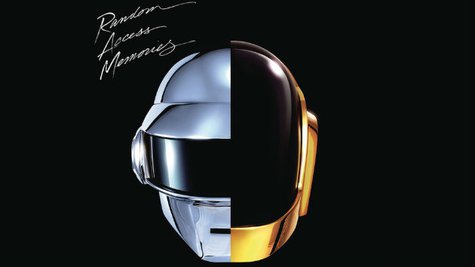 Not sure if you want to download Daft Punk 's new album Random Access Memories when it comes out on May 21? Now you can try before you buy. The band is currently streaming every track from the upcoming release on iTunes .
In addition, the band released a brief video teaser to promote the fact that the album will be released on vinyl. The two-minute clip shows the electronic duo unveiling the packaging for the record, and then playing a snippet of one of the news cuts, "Give Life Back to Music," on a turntable.
Random Access Memories features a number of guest appearances, including rapper/producer Pharrell Williams , Chic 's Nile Rodgers , The Strokes lead singer Julian Casablancas , Animal Collective 's Noah Lennox , aka Panda Bear , famed Italian dance-music producer Giorgio Moroder , producer Todd Edwards , DJ Falcon , Canadian singer/producer Chilly Gonzales and Academy Award-winning musician/songwriter Paul Williams .
Here is the track list:
"Give Life Back to Music" (featuring Nile Rodgers)
"The Game of Love"
"Giorgio by Moroder" (featuring Giorgio Moroder)
"Within" (featuring Chilly Gonzales)
"Instant Crush" (featuring Julian Casablancas)
"Lose Yourself to Dance" (featuring Pharrell Williams and Nile Rodgers)
"Touch" (featuring Paul Williams)
"Get Lucky" (featuring Pharrell Williams and Nile Rodgers)
"Beyond"
"Motherhood"
"Fragments of Time" (featuring Todd Edwards)
"Doin' It Right" (featuring Panda Bear)
"Contact" (featuring DJ Falcon)
Copyright 2013 ABC News Radio