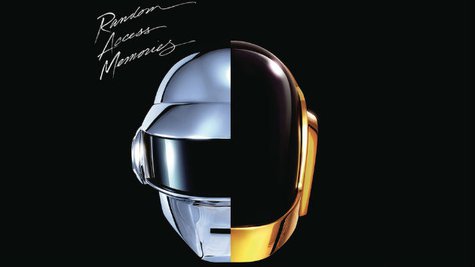 Daft Punk 's single " Get Lucky " has been getting some serious love on radio and on the alternative charts since its release last month. Thomas Bangalter of the electronic duo says that he chose to have rapper/producer Pharrell Williams and Chic 's Nile Rodgers featured on the track so that he could bridge the gap between the disco era and the dance music of today.
"What Nile Rodgers represents for dance music and R&B in America in the seventies and the eighties and what Pharrell represents from somehow the same genre of music in the nineties and 2000s, it felt really interesting to connect all these eras together to create the music of the present and possibly the music of the future as well," Bangalter he tells Australian radio station Triple J .
Bangalter adds he feels that releasing "Get Lucky" as the first single from Random Access Memories was the right choice, mostly because it embodies the celebratory spirit of the forthcoming release. "It was created in a really timeless bubble like that, it turned out to be a very optimistic record," he explains. "It's coming at a point, in a world that is not so optimistic and which is somehow, maybe more cynical and slightly pessimistic."
Random Access Memories will arrive at all the usual outlets on May 21. Other artists expected to be on the forthcoming release include The Strokes lead singer Julian Casablancas , Animal Collective 's Noah Lennox , aka Panda Bear , famed Italian dance-music producer Giorgio Moroder , producer Todd Edwards , DJ Falcon , Canadian singer/producer Chilly Gonzales , and Academy Award-winning musician/songwriter Paul Williams .
Copyright 2013 ABC News Radio