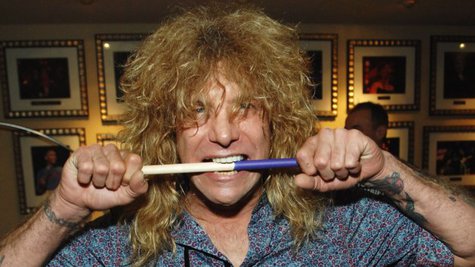 On Thursday, Steven Adler 's new band, Adler , posted a message on their website saying that their upcoming tour dates have been postponed so the former Guns N' Roses drummer can get treatment for substance abuse. Now, the drummer has posted his own statement , revealing that his addiction to alcohol is the reason he's headed back to rehab.
"I picked up a bottle and drank," writes Adler. "This occurred a few times and that is a few times too many. I had kicked hard drugs several years ago and now it is time to get rid of the urges of drinking alcohol. I am at a great facility and will stay here until I am comfortable to be home to work the program on my own."
Adler has a long history of struggling with substance abuse. His addiction to heroin prompted Guns N' Roses to dismiss him from the band in 1990.
Copyright 2013 ABC News Radio