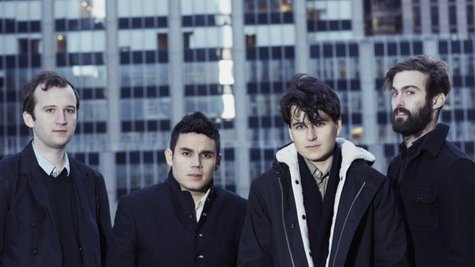 Vampire Weekend show that they're big fans of the bubbly in the new lyric video for "Ya Hey," a cut from their upcoming third studio album, Modern Vampires of the City .
The five-minute clip features the song's lyrics flashing across the screen accompanied by footage of the band and a number of other people, popping and dropping bottles of champagne in slow motion.
Modern Vampires of the City will arrive in stores on Tuesday, May 14 and features 12 new tracks. If you pre-order the album now at iTunes , you'll receive an instant download of the release's first single, "Diane Young."
In other Vampire Weekend news, the band will be the musical guest for the May 11 episode of Saturday Night Live , hosted by former SNL cast member Kristen Wiig .
Copyright 2013 ABC News Radio