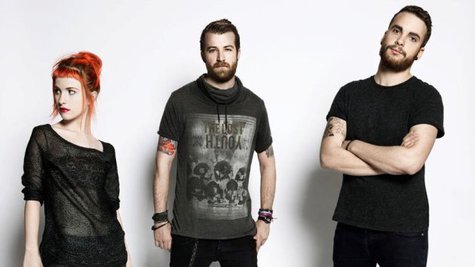 You won't have to wait to buy Paramore 's new album to hear it. The band will be offering a stream of the double-disc vinyl version of the self-titled album on their official website.
"Starting Monday [April 1], we're going to be premiering our album over four nights, on Paramore.net," says singer Hayley Williams in a video announcement . "Each night, for four nights, we're going to show you one side of the album. So, for instance, Monday night we will show you side A. Tuesday night, we'll show you side B, and then so on and so on. Four sides, four nights."
Paramore's new album will arrive at all the usual outlets on April 9. You'll get your first chance to hear the tracks performed live when the band drops by ABC's Jimmy Kimmel Live! on April 11, followed by a visit to TBS' Conan on April 30. More appearances will be announced soon.
Copyright 2013 ABC News Radio