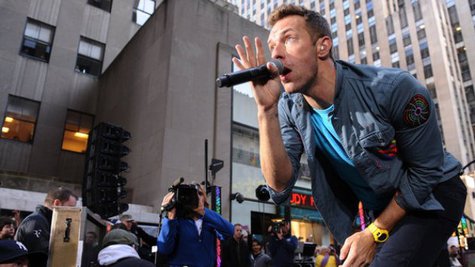 A guitar used by Coldplay frontman Chris Martin is among the items being auctioned online to raise money for Hurricane Sandy relief efforts.
According to the item's description, the guitar is a Fender Classic Series 72 Telecaster Deluxe and was used by Martin to perform the song "God Put a Smile on Your Face" during the band's recent Mylo Xyloto world tour. In addition, the instrument is hand-painted by Coldplay's artist-in-residence, Paris , who created the artwork for Mylo Xyloto .
The guitar is up for bids through April 9 at CharityBuzz.com .
Copyright 2013 ABC News Radio