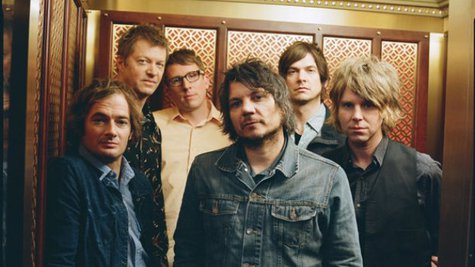 You can add Jeff Tweedy to list of artists that support same-sex marriage. The Wilco frontman recently had a letter to the editor published in his hometown Illinois paper, the Belleville News-Democrat , calling on state legislators to pass a pending marriage equality bill.
"I feel very strongly that everyone should be able to marry the person he or she loves and enjoy the dignity and respect that comes with that commitment," writes Tweedy. "By excluding same-sex couples from marriage, our state saddles them, their children and itself with second-class status. That is wrong, and it hurts Illinois families and businesses."
The singer adds that Illinois needs to join the "nine other states" that have already approved legislation allowing for same-sex marriage. "Waiting and sending the signal that we're not open to and supportive of that community is a big mistake," he writes. "The time is now."
The Chicago Tribune notes that while the bill was passed by the Illinois State Senate last month, the speaker of the Illinois House of Representatives, Michael Madigan , says the bill is about "a dozen votes short of the 60 needed to pass" in that body.
Copyright 2013 ABC News Radio