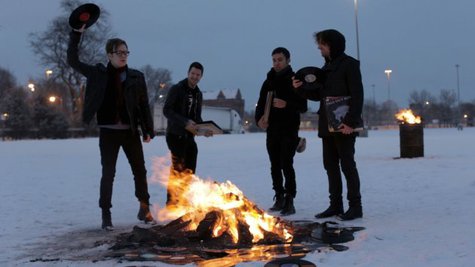 Fall Out Boy get captured by a group of bloodthirsty women in the new video for " The Phoenix ," a cut from the band's upcoming album, Save Rock and Roll .
The storyline featured in the video is a prequel to the previously released clip for the album's first single, " My Songs Know What You Did in the Dark (Light Em Up) ." In the video, the band entrusts frontman Patrick Stump to carry a mysterious briefcase, which is handcuffed to his wrist. Shortly after, the singer is kidnapped and tortured by a group of women and then has his hand hacked off by a cleaver so they can steal the case. The video ends with the rest of the band getting kidnapped, tied up and thrown into a van.
Save Rock and Roll arrives at the usual outlets on April 16 and features collaborations with Courtney Love and pop icon Elton John .
Copyright 2013 ABC News Radio