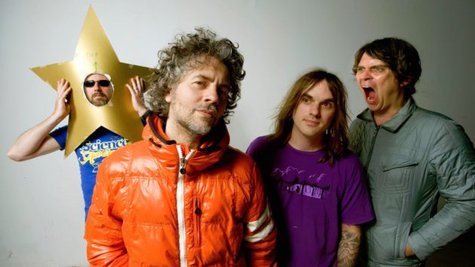 Flaming Lips fans, you'll have to wait a few more weeks to get your hands on the band's 13th studio album, The Terror . The release date for the album has been pushed back to April 16.
The upcoming release features nine tracks that "reflect a darker-hued spectrum" than their previous albums. Frontman Wayne Coyne has said that the inspiration for the album's title track came from longtime band member and multi-instrumentalist Steven Drozd 's battle to overcome his drug addiction.
"Why would we make this music that is The Terror -- this bleak, disturbing record?" said Coyne in a statement. "I don't really want to know the answer that I think is coming. Maybe this is the beginning of the answer."
Fans who pre-order The Terror now at digital retailers will score an immediate download of the non-album track, "Sun Blows Up Today," which was featured in a Hyundai commercial that aired during Super Bowl XLVII.
Copyright 2013 ABC News Radio