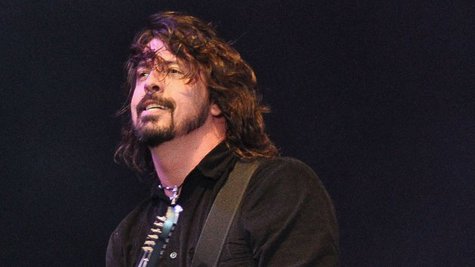 Dave Grohl isn't a big fan of covering Nirvana during his Sound City Players shows, but he says that he did try to arrange for English singer/songwriter PJ Harvey to sing a few Nirvana cuts at the band's recent concert in London.
"Someone came up with the idea of doing a Nirvana song with PJ Harvey," he tells NME . "[Late Nirvana frontman] Kurt [ Cobain ] loved her and we love her and...I said: 'God, what if we were to do 'Milk It' from 'In Utero' with Polly singing?' We all looked at each other like, 'Woah, that would be amazing…' and then she couldn't do it!"
Grohl adds that he deems his work with Nirvana as "sacred ground" and that fans who attend upcoming shows with Sound City Players or Foo Fighters shouldn't expect to hear any covers of Nirvana tracks. "If we were ever to do something like that it would have to be right because you want to pay tribute," he explains. "There's a reason Foo Fighters don't do Nirvana songs, and it's a good reason."
Copyright 2013 ABC News Radio