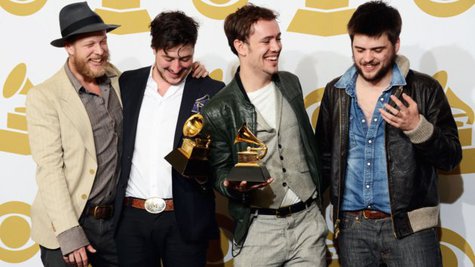 This year's big Grammy winner will be headlining this year's Lollapalooza.
Mumford & Sons , whose album Babel won Album of the Year last month at the Grammy Awards, will headline the Chicago festival this august, along with The Killers , Phoenix and Vampire Weekend , according to the Chicago Tribune .
The newspaper further reports that Postal Service -- consisting of Death Cab for Cutie frontman Ben Gibbard and electronic artist Jimmy Tamborello -- and The National are also on the bill.
Billboard recently reported that Nine Inch Nails will take part in Lollapalooza, which will be held August 2-4.
An official announcement from Lollapalooza organizers isn't expected until next month.
Copyright 2013 ABC News Radio