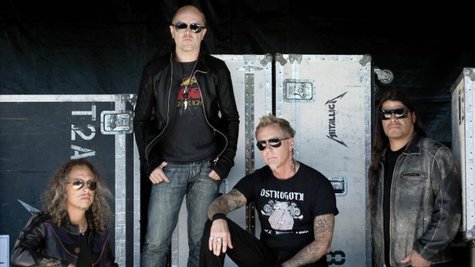 In Treatment actor Dane DeHaan , who portrays a member of Metallica 's stage crew in the band's 3D movie Through the Never , says that the upcoming flick draws some inspiration from Pink Floyd 's 1982 cult film, The Wall .
" It's in a way like a 3D concert movie but there's also this narrative that ties together all the footage," DeHaan tells Collider.com in a video interview. "It's unlike anything that I've ever seen before; it's almost like a concert movie meets The Wall meets Metallica."
DeHaan adds that the film features a separate storyline where he must carry out a special request for the band. "During the concert I basically go on this trip as a roadie for the band and I pretty much literally have to go through hell and back…and all of this is going on during the concert so it all ties together really kind of beautifully and uniquely."
Metallica Through the Never is expected to arrive in theaters on August 9.
Copyright 2013 ABC News Radio