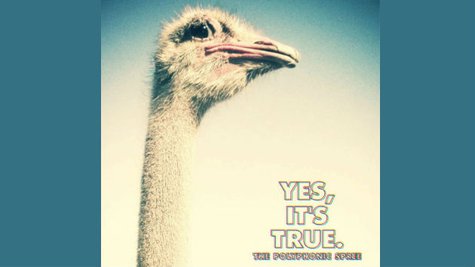 It's been six years since we've gotten any original material from The Polyphonic Spree , but that's all about to change. The band has announced that they'll be dropping their fifth studio album, Yes, It's True , on May 28. The upcoming release features 11 new tracks, including the first single, "You Don't Know Me," which can be streamed at the South by Southwest festival's website .
"The songs here are from many different periods in the last few years," said frontman Tim DeLaughter in a statement. "One or two written a few years ago, a few just a couple of days before recording and a couple created right on the spot in the studio session. This record feels like a collection of 'songs' rather than a long listening piece which we've done previously in the Spree stylistically. It's kind of refreshing."

In addition to performing at SXSW, the band recently announced that they'll be part of the lineup for the Kanrocksas music festival, which takes place June 28-29 at the Kansas Speedway in Kansas City, Kansas.
Here is the Yes, It's True track list:

"You Don't Know Me"
"Popular by Design"
"Hold Yourself Up"
"Carefully Try"
"You're Golden"
"Heart Talk"
"Blurry Up the Lines"
"Let Them Be"
"Raise Your Head"
"What Would You Do?"
"Battlefield"
Copyright 2013 ABC News Radio