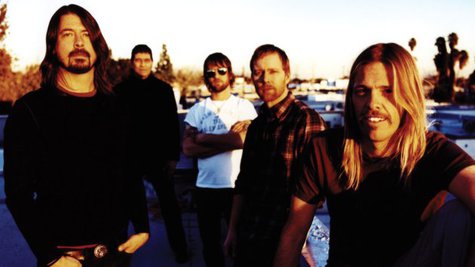 Taylor Hawkins has revealed that the Foo Fighters have begun writing their follow-up album to 2011's Wasting Light .
"We're getting our ideas together," the drummer tells Billboard . "[Frontman] Dave [ Grohl ] has his brain working overtime, like usual, and he's got a lot of great ideas, both musically and conceptually -- none that I can speak of at this moment, but it's gonna be great. It's gonna be cool."
Hawkins adds that while he's happy with the albums that the Foos have created so far, he's hoping that the band will reach new heights with their next release.
"You always want every one of them to be the best one you've ever done, and you always think you haven't done your best one," explains Taylor. "Although some people may feel we have, I still think we haven't written our 'Hotel California' or our 'Bohemian Rhapsody' or whatever."
Copyright 2013 ABC News Radio