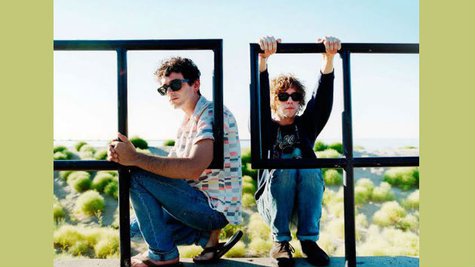 Good news for MGMT fans: the band has revealed the release date for the follow-up to their 2010 album, Congratulations . The new self-titled album will arrive at all the usual outlets on September 17.
The upcoming release will feature ten songs, including the "Alien Days," the single that was released on vinyl in April for this year's Record Store Day initiative. In addition, the album will include a cover of "Introspection" by 1960s cult band Faine Jade .
Here's the new album's track list:
"Alien Days"
"Cool Song No. 2"
"Mystery Disease"
"Introspection"
"Your Life Is a Lie"
"A Good Sadness"
"Astro-Mancy"
"I Love You Too, Death"
"Plenty of Girls in the Sea"
"An Orphan of Fortune"
Copyright 2013 ABC News Radio