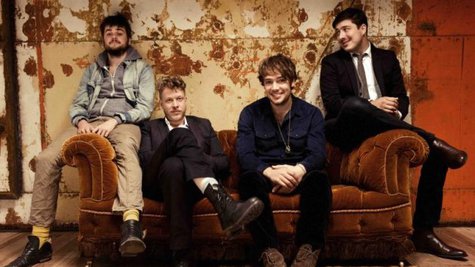 Mumford & Sons will kick off the sixth season of the popular PBS television series Live from the Artists Den next month. Each episode includes an intimate performance filmed in front of a live studio audience.
Mumford & Sons' episode features a performance that the group recorded earlier this year at the Belasco Theatre in Los Angeles, California. It'll air during the week of July 4th at different times in different markets.
Other rockers who will be seen this season on Live from the Artists Den include Soundgarden , The Killers , Two Door Cinema Club , The National and Imagine Dragons . Check your local listings or ArtistsDen.com to see what time the concert airs in your area.
Copyright 2013 ABC News Radio