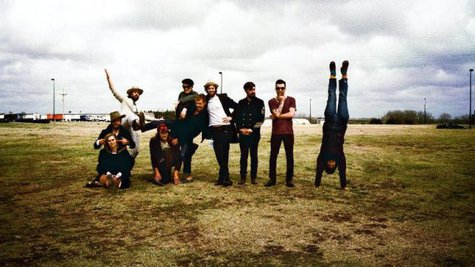 Edward Sharpe and the Magnetic Zeros ' upcoming self-titled record won't hit stores until July 23, but you can hear a little preview of the album now. The band is currently streaming one of the new cuts from the release, "This Life," at RollingStone.com .
Frontman Alex Ebert says that while he'd like to keep the inspiration behind the track a secret, he's very happy with the way it came out. "I hesitate to give away too much, for it's got an O. Henry ending, as my mom calls it," he tells the magazine, apparently referring to the late American writer known for his surprise endings. "But I can thankfully say that we may now have recorded a song that I can count among my favorite recordings of all time."
Edward Sharpe and the Magnetic Zeros are currently out on a North American tour. Visit EdwardSharpeAndTheMagneticZeros.com to view the full itinerary.
Copyright 2013 ABC News Radio