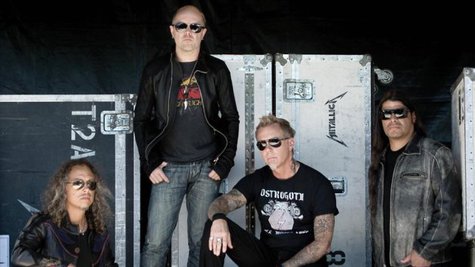 During their recent Orion Music + More festival, Metallica thrilled fans who showed up early to the fairgrounds by performing a special set under the moniker Dehaan . The surprise concert featured the band performing their entire 1983 debut studio album, Kill 'Em All , just in time to celebrate the album's 30th anniversary.
If you weren't able to join the sweaty masses at the fest, the band is now offering you the chance to watch some of the footage of their performance as Dehaan. RollingStone.com is currently streaming a four-minute video of the group performing Kill 'Em All 's opening track, "Hit the Lights."
The next big thing coming up for Metallica will be their 3D concert film, Through the Never , which will premiere exclusively at every IMAX theater across North America for a full week starting September 27. After the flick has its run in the IMAX theaters, it will expand into additional theaters starting October 4.
Copyright 2013 ABC News Radio