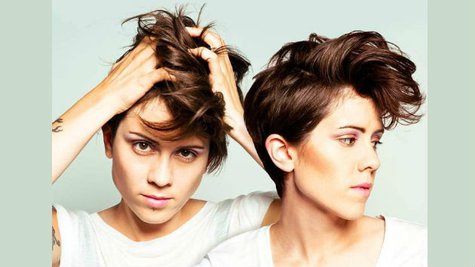 Tegan and Sara 's Heartthorb and Metric 's Synthetica have both made the long list for the Polaris Music Prize. The bands will be facing off against 38 other Canadian bands to earn a place as a finalist on the short list, which will be announced on July 16 at The Drake Hotel in Toronto.
Both groups aren't strangers to being nominated for the prestigious award. Tegan and Sara made the long list in 2008 and the short list in 2010, while Metric made the short list in 2006 and 2009.
The Polaris Music Prize is determined by a jury of more than 200 members of the Canadian music press including journalists, bloggers and broadcasters. The prize winner will be revealed on September 23 at The Carlu in Toronto and will pocket $30,000. To see the full list of nominees, visit PolarisMusicPrize.ca .
Copyright 2013 ABC News Radio