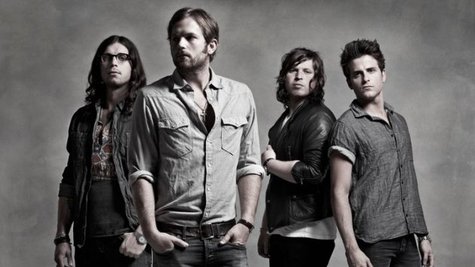 Kings of Leon 's Nathan Followill has revealed that the title of the band's upcoming album, Mechanical Bull , was inspired by one of John Travolta 's biggest films.
"We were so early in on the process of it, we had narrowed it down to three names, and Mechanical Bull won out," the drummer tells MTV News . "I know we watched a lot of [the 1980 film] Urban Cowboy during the making of this record, so that definitely probably had something to do with it."
While the group has unveiled "It Don't Matter" and "Supersoaker" from Mechanical Bull during recent festival appearances, Followill hints that the band is likely to debut more new tracks during their upcoming gigs.
"The record's been done for a few months, so we're chomping at the bit to play the new stuff every chance we get," he notes. "We felt pretty confident about the first two [songs]; it's great to use festivals as a testing ground to how kids are going to respond to it."
Mechanical Bull is set to arrive at all the usual outlets on September 24.
Copyright 2013 ABC News Radio