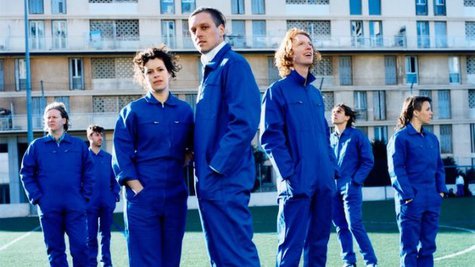 Arcade Fire frontman Win Bulter will be the latest guest star to join The Rolling Stones on stage when he's welcomed by the veteran rockers at the Bell Centre in Butler's home base of Montreal, Canada tonight.
The Stones made the announcement on their Twitter feed.
Butler is the most recent in a string of guests to join the Stones for a featured spot on the band's 50 and Counting Tour, commemorating the band's 50th anniversary. Foo Fighters frontman Dave Groh l hit the stage with the Stones last month in Anaheim to play "Bitch" from the Stones 1971 album Sticky Fingers . Other guests have run the stylistic gamut from Tom Waits to Taylor Swift . No word on what song Butler will be playing with the band.
It's been a busy few months for Arcade Fire, and Butler personally. The band has been at work on a new album, and in April, Butler and Arcade Fire multi-instrumentalist Régine Chassagne became proud parents of a baby boy.
Copyright 2013 ABC News Radio