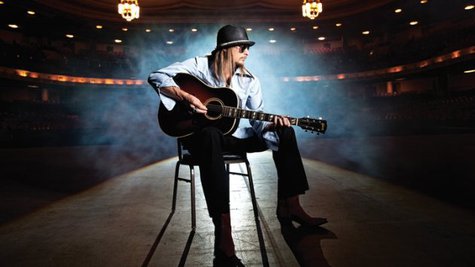 While Kid Rock isn't happy that his hometown of Detroit recently filed for bankruptcy protection, the singer says he's not shocked that it happened.
"I don't think people are that surprised with the bankruptcy," he tells Billboard . "They know Detroit's run-down and it's dangerous and it has political problems, but when they start reading the statistics, that's what they really talk about. But I don't think it's a big shock to anybody in the area."
Rock adds that while he has an opinion about the situation, he won't be bringing it up during his eight-night residency at the DTE Energy Music Theatre in Detroit next month. "I don't think those shows are the platform for it at all, so I'm not really gonna touch on it," he explains. "I just want people to have a good time. It's as simple as that."
Copyright 2013 ABC News Radio