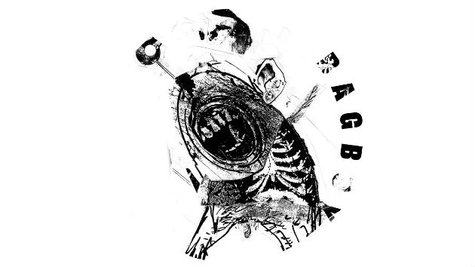 While the Pixies ' first video for "Bagboy" followed the exploits of a teenage boy as he goes shopping and comes home to trash his house, the latest video for the single is considerably less destructive. The new "Bagboy" video, which is currently streaming on RollingStone.com , features a variety of 3D sketches and cartoons inspired by an art piece by Vaughan Oliver titled Bagboy .
Frontman Black Francis says that when the band was presented with two videos for the single, they couldn't decide which one to release. "We didn't set out to have two music videos for 'Bagboy,' but once we saw both of these, we knew we didn't want to use just one," he tells the magazine. "They're so good, so creative, and each in its own way, and both made by up-and-coming filmmakers."
In other Pixies news, the band has added a small batch of North American tour dates to their calendar. The group will be performing a total of eight shows this fall: four concerts in New York and four in Los Angeles. That outing begins with a three-night residency at the El Rey Theatre in L.A. starting September 9. Meg Myers , Parquet Courts and Reignwolf will support the band on select dates.
Here are the tour dates:
9/9 -- Los Angeles, CA, El Rey Theatre
9/10 -- Los Angeles, CA, El Rey Theatre
9/11 -- Los Angeles, CA, El Rey Theatre
9/12 -- Los Angeles, CA, Mayan Theatre
9/17 -- New York, NY, Bowery Ballroom
9/18 -- New York, NY, Bowery Ballroom
9/19 -- Brooklyn, NY, Music Hall of Williamsburg
9/20 -- New York, NY, Bowery Ballroom
Copyright 2013 ABC News Radio