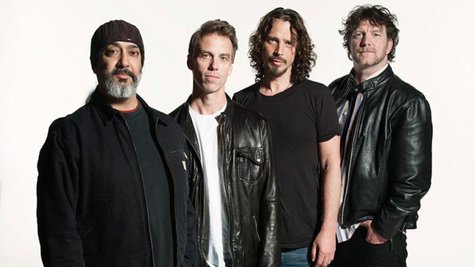 Soundgarden 's recently-aired episode of Live from the Artists Den may have featured performances of 28 career-spanning tracks, but the cameras at their gig at The Wiltern in Los Angeles captured more than that. Now, the popular PBS television series is giving you the chance to check out one of the band's performances that wound up on the cutting room floor.
A 12-minute performance of " Slaves & Bulldozers ," which features blistering solos from guitarist Kim Thayil and frontman Chris Cornell , is currently available on Live from the Artists Den 's YouTube channel.
Soundgarden's episode is part of Live from the Artists Den 's sixth season, which is currently underway. Other rockers who will be seen on upcoming episodes of the series includes The Killers , Two Door Cinema Club , The National and Imagine Dragons . Check your local listings or ArtistsDen.com to see when the program airs in your area.
Copyright 2013 ABC News Radio