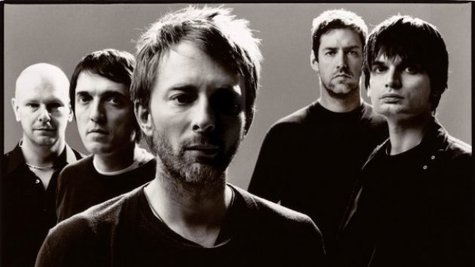 If you're a die-hard Radiohead fan, here's your opportunity to own a special piece of band memorabilia. According to NME , a rare demo tape from 1986 featuring tracks that were never released on any of Radiohead's albums will be auctioned off this fall. At that time, the band was called On a Friday and featured four members: guitarist Jonny Greenwood was not yet a member of the group.
The demo tape contains a total of nine tracks, which features cuts "Fragile Friend," "Girl (In the Purple Dress)," "Everybody Knows," "Mountains (On the Move)," "Lemming Trail" and "Lock the Door." It also includes remixes of "'Fragile Friend," "Lemming Trail" and "Lock the Door."
"It has come directly from an old friend of the band who was at school with them at Abingdon School," auctioneer Paul Fairweather says of the recording. "We have copies of his school yearbook from 1985/1986 showing him and all four members of the band."
The demo tape is set to hit the auction block on September 14 at Omega Auctions in Stockport, England. Fairweather adds that he expects the recording to fetch at least £1,000, about $1,500 U.S.
Copyright 2013 ABC News Radio