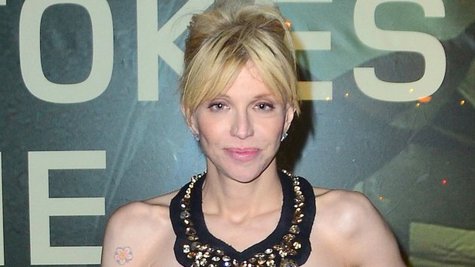 While Courtney Love fans can expect to read about the singer's exploits in her upcoming memoir, they shouldn't expect to hear wild stories about anyone else.
"There's some salacious things about myself [in the book], but there's certainly no kissy-telly," she tells Billboard . "In fact, you'd think I was the Virgin Mary from his book so far -- but that doesn't mean there's not juicy parts in it. It's just juicy parts about ME, not other people."
Love is expected to release her as-yet-untitled book in December, which is around the same time she hopes to drop a pair of new singles titled "Wedding Day" and "California."
"'Wedding Day's…a perfect punk song," Love explains. "I wish I had written it when I was 19. And 'California' is my final bid to write the perfect California song, and I think I did."
The singer adds that she has "eight recorded songs right now" for her next full-length album, tentatively titled Died Blonde , which she hopes to release sometime next year.
Copyright 2013 ABC News Radio