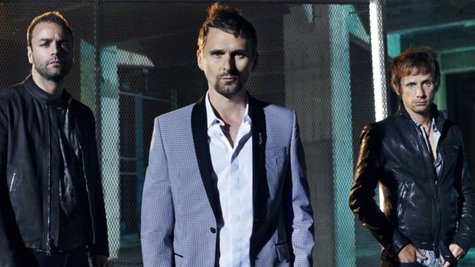 Chris Wolstenholme says Muse has been throwing around ideas for their next album while they're out on tour promoting their latest release, The 2nd Law . The bassist admits that while they haven't written anything just yet, fans can expect to experience some serious musical experimentation on their next record.
"We've always been the kind of band that our albums have been relatively diverse, pretty much from the start, and…I think that's what people expect us to do now," Wolstenholme he tells Australia's FasterLouder . "They know when a new Muse album comes out, it's not going to be like the last one. It's going to have some twists and turns. It's always going to be a shock."
Wolstenholme, who wrote and took lead vocals on The 2nd Law tracks "Save Me" and "Liquid State," adds that he would like to sing again on the next album.
"I think [singing] one or two songs is fine, you know," he notes. "Hopefully it's something I'll do more of. I'd have to write some songs first, but the thing is if the songs are good enough then hopefully they'll go on the next album."
Copyright 2013 ABC News Radio