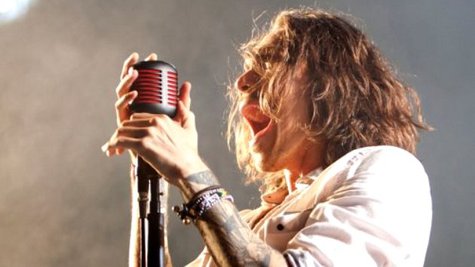 Last month, Incubus frontman Brandon Boyd released a new EP under the moniker Sons of the Sea . The singer says that the new side project came together after longtime Incubus producer Brendan O'Brien approached him about writing some songs together.
"I'd never written music with anybody else other than my band and so it was an enticing and kind of exciting proposition," Boyd tells Billboard in a video interview.
The singer notes that the duo worked together over the next six months to craft what would eventually be the Sons of the Sea debut EP, Compass . "Every song was different from the next one," says Boyd. "It was really like this process of continual discovery in the studio."
Boyd adds that his collaboration with O'Brien won't end with Compass : the duo have completed recording a full-length debut album for Sons of the Sea, which will be released sometime in the fall. In addition, Boyd says he's "in the process of putting a small band together" so that he can promote the release with a string of tour dates.
Copyright 2013 ABC News Radio