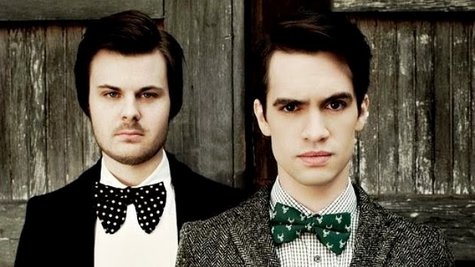 Panic! at the Disco has now confirmed the title and release date of their fourth studio album. Too Weird to Live, Too Rich to Die will arrive in stores on October 8.
"I had all these sounds in my head," says frontman Brendon Urie in a statement. "I just had to figure out how to get them out. So I just kept writing, writing, and writing until eventually we had all these songs and I was like, 'This is it. This is the record I want to make.'"
The group has released a video for " Miss Jackson ," the first single from the upcoming release, which can be viewed on YouTube. The four-minute clip follows Urie as he drives to a desert in Las Vegas and engages in a bizarre ritual where he beheads a woman.
Panic! at the Disco will hit the road next month for a series of dates to promote Too Weird to Live, Too Rich to Die . That outing kicks off on August 1 with a free show at Copley Square in Boston, MA. Visit PanicAtTheDisco.com for the full itinerary.
Copyright 2013 ABC News Radio