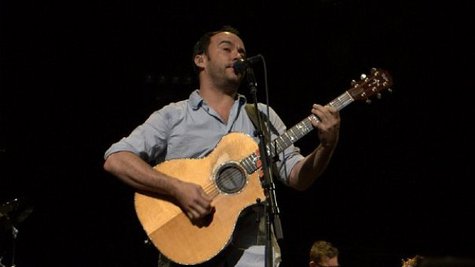 Here's some proof that it pays to help people in distress. A pair of Dave Matthews Band fans got the thrill of a lifetime on Saturday when they stopped to help frontman Dave Matthews , who was stranded by the side of the road after a tire on his bicycle blew out a few hours before the band's concert in Hershey, PA.
WHP-TV reports that Emily Kraus and her boyfriend were headed to see DMB when they spied Matthews and gave him a lift to his concert. To thank them for the ride, the singer took them out to dinner and gave them front-row seats to the band's concert at Hersheypark Stadium that night.
Matthews discussed the incident from the stage during Saturday's show, telling the crowd, "I did not have a cell phone on the bicycle. So I thought, 'S**t.' And then a nice lady named Emily rode up in a red car with a bicycle rack on it and gave me a ride on to the gig."
Copyright 2013 ABC News Radio