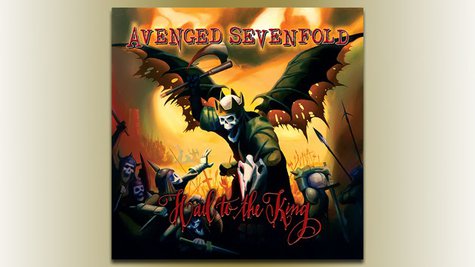 Avenged Sevenfold drew inspiration from an unlikely source for their upcoming sixth studio album, Hail to the King . Bassist Johnny Christ has revealed that the guys listened to quite a bit of 18th century classical music while they were making the record, and that had a big effect on their songwriting process.
"We were listening to some of the ways the great composers did transitions back in the day; see how it was done in a different sense, not a rock and roll sense," he tells Australia's Music Feeds . "It really helped with the songwriting. We were listening to classics and thought 'What makes these so good?'"
Hail to the King will arrive at all the usual outlets on August 27. You can get a taste of the album right now -- a stream of the title track is now streaming on the group's YouTube channel.
Copyright 2013 ABC News Radio